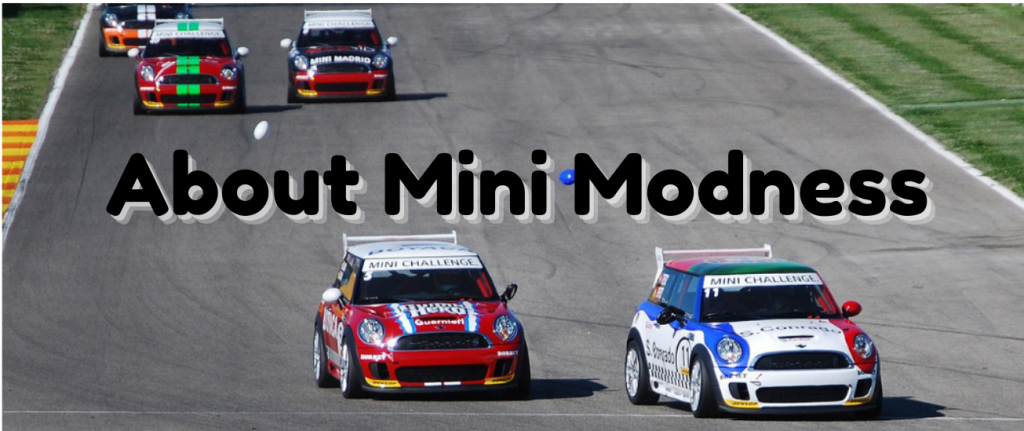 About Mini Modness
Welcome to MiniModness.com, where we simply adore Mini's of all Generations!
With a background of Classic Mini Cooper, Generation 1 R53 Mini Cooper S (Standard and Modified), R50 Mini Cooper and F56 JCW Cooper S ownership. we know what it means to be passionate about Mini's!
We also compete in Classic Retro Car Circuit Sprint Racing and Hill climb Motorsport .We appreciate anything with an engine and a soul and like our loyal petrol head customers, we have a lust for Mini's!
We provide competitively priced aftermarket accessories and parts for you and your Mini.
Please note . We only sell aftermarket Mini Cooper parts and accessories and are no way linked to or affiliated with BMW Mini.
If there is anything you wish to purchase from us at Mini Modness, but you cannot see it on our Mini Cooper Parts Website, please feel free to Contact Us and we will assist with pleasure.
At Mini Modness, we offer global shipping on our products and also do not charge shipping on your order.
Yes that is right, FREE Global Shipping on all orders regardless of order cost!
To view our Mini Parts range, please feel free to click the following links for the category of your choice.